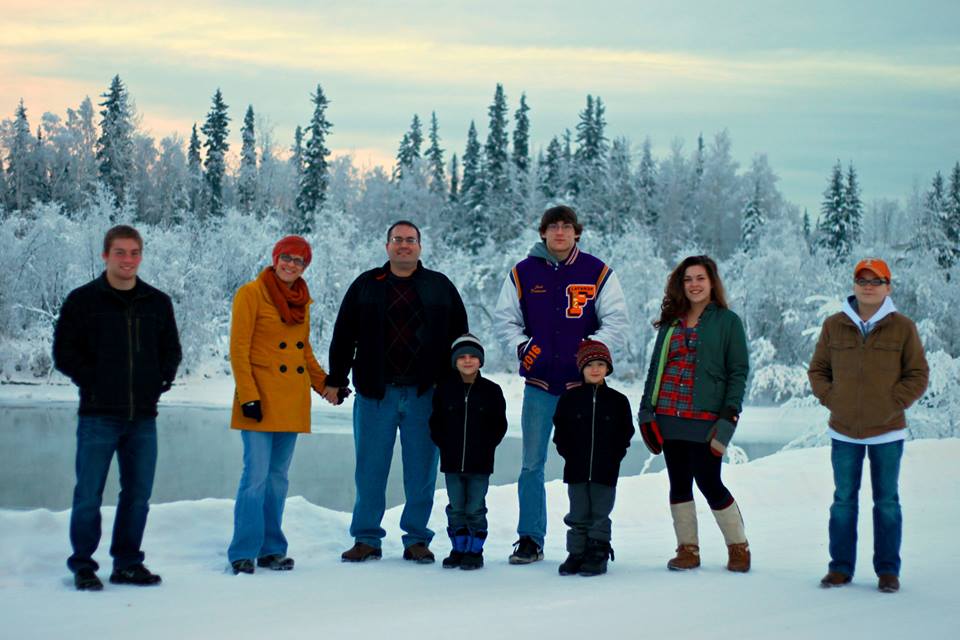 Hi! We're Derek and Dellie Dickinson. Let us tell you a little bit about ourselves. We have been married over 20 years and have been blessed with five delightful children: Joseph, Jack, Maria, Tony and Henry.
I (Derek) became a Christian at an early age and rededicated myself to the faith during my years as a business major at Taylor University after a time of searching for logical reasons to believe the Bible's claims about Jesus Christ. My wife has taken a more unique road to faith that requires more than one cup of coffee to tell; she was finally baptized while in graduate school earning her master's degree in counseling. It was while we were in graduate school at Cincinnati Bible Seminary that we met, fell in love and were married. I was working on two degrees in theology and one in education, but more importantly was storing ice cream in Dellie's freezer just down the hall. We got to know each other over ice cream and the rest is history.
I have served as a minister for over 20 years; first in Kentucky, then in Indiana, and am currently involved in growing Journey Christian Church. Dellie worked as a therapist at St. Francis Hospital for five years (prior to that was in private practice), and currently has a private practice here in Fairbanks as a Licensed Professional Counselor. In July of 2003, we left Indiana and enjoyed a once in a lifetime trip across the country from Indianapolis to Fairbanks to start Journey Christian Church.
We would love the opportunity to get to know you and invite you to join us as we continue the exciting new adventure of Journey Christian Church!